Online Payment
Terms and Conditions
1. Invoices are due upon receipt. A 2% service charge may be added to any invoices Past 30 Days. This is an annual percentage of 24%.
2. Your payment must be received on or prior to your due date to avoid late service fees.
3. Your payment must be made in full to avoid late service fees.
4. Online payments are secure
    a. Payments will be processed directly by the secure PayTrace payment portal.
    b. Credit card numbers are protected with a high level of encryption when transmitted over the internet.
5. Blasy Electric Inc accepts the following credit cards as payment through the PayTrace Gateway:
    a. Visa
    b. Mastercard
    c. American Express
    d. Discover
6. Enter your Invoice number to ensure funds are applied to the correct account.
7. It may take 1-3 days for your payment to post to your Blasy Electric account. Be sure to make payment leaving adequate time for this posting to avoid late fees.
8. Confirmation:
    a. If successful, PayTrace will confirm that your payment was completed.
    b. If unsuccessful, PayTrace will advise that your transaction was declined.
9. Receipt:
    a. Be sure to keep a receipt for your records.
10. Communication:
    a. You may call the business office with any inquiries at 989-631-6252.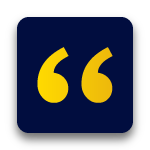 We want to thank you for the wonderful service of Scot & Kirk in the installation of our garage lights, flood lights and smoke detector batteries. As we are aging, it is very assuring to have such fine young men to help us to maintain our home so well. We are very appreciative of these young men's fine service. They are the best! Thank you so much.
-David & Charlene S.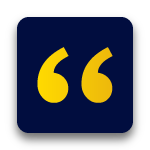 LOVE working with Blasy Electric. They are respectful, intuitive (while picking out fixtures), quick/timely, and an overall A+ service provider.
-Jamie B.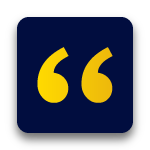 This note is to compliment Blasy Electric on their excellent customer satisfaction! Thank you to Brad for your knowledge and patience with me. Our house would not be the same without you! Big Thanks also to Mandy, Bryan and Nick!
-Debbie K.

The tools, resources and certifications needed for larger projects – delivered with the professional, personalized attention that our customers have come to expect since 1965.
Blasy Electric, Inc.
1012 Jefferson Avenue
Midland, MI 48640
service@blasyelectric.com
Hours: M-F 7:30 a.m. – 4:30 p.m.
Residential Electrical Services
Commercial Electrical Services
Commercial Contracting
Industrial Contracting
Health Plan Transparency Reports